#OwnYourMarks Winner: @emmajvc
Posted by Cags R on 11 August 2014 at 11:00 PM
Congratulations to @emmajvc - she's won the July #OwnYourMarks prize! 
Emma has shared some really awesome photos on Instagram, showing that you really can balance city living with an active outdoors lifestyle. As a reward for showing us some snapshots of her owning her marks, she's won £100 gift voucher to spend in the Tribesports store - maybe there will be some new colors coming soon to the #OwnYourMarks gallery.
Honorable mentions: sometimes, you guys make it really tough to pick out a winner in this competition, so here are some of the other top runners-up who we hope to see more epic pics from soon.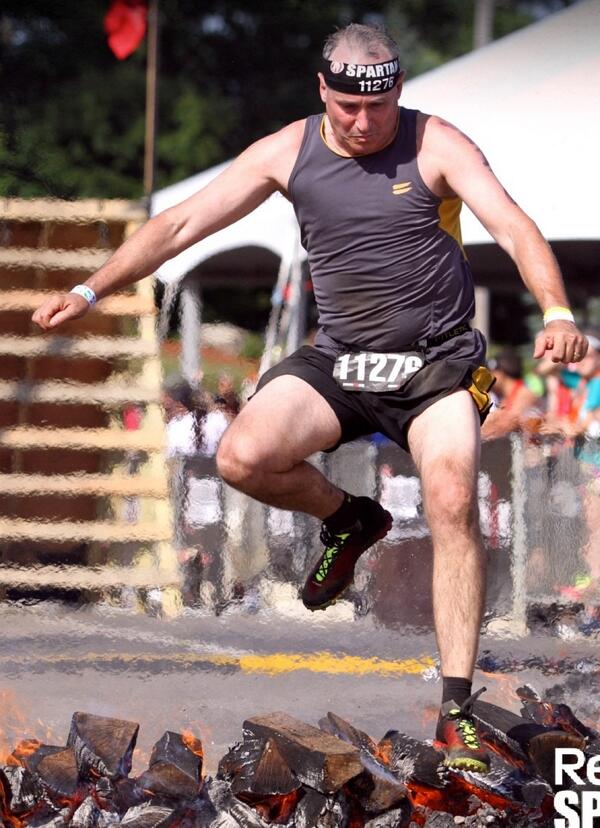 Timothy Smith - jumping through the notorious Spartan flames (is it just us or is his foot on fire?!), 
Aby Iyer (left) - climbing in the open-back tank and  Performance Capris.
Ashleigh C (right) - lifting heavy on her deadlift in the Performance Capris. Extra points for keeping her gym area nice a tidy!
We want to see you in action too! Share your training photos wearing Tribesports Performance Wear on Instagram, Twitter or direct into the Tribesports shop and you could win £100/$150 to spend in store. #OwnYourMarks