Paralympics begin: keep going for your continent
Posted by Cags R under Running, Cycling, Swimming on 28 August 2012 at 11:00 PM
Have you felt a total lack of sport on your tv in the last 2 weeks? Well thank goodness that it is time for the Games 2.0: Meet the Superhumans.
As you know, we love to celebrate those who ovecome diversity - quite frankly the Paralympics is the biggest celebration of overcoming obstacles in the sporting world.
The Paralympics 2012 has arrived and we're ready to show our support and our own efforts by continuing the amazing efforts and staying power of the Tribesports community shown around a special set of Challenges that all kicked off one month ago.
If the Olympics inspired you with new team sports such as handball and rhythmic gymnastics then prepare to be amazed by some amazing athletes competing in a whole new ball game!
Keep up our summer of sport by representing your continent in:
Get inspired, jump in and take the Tribe-A-Lympic Swimming Challenge.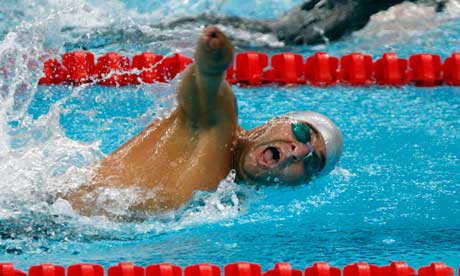 Soak up the atmosphere and get in the saddle: Take the Tribe-A-Lympic Cycling Challenge.
What are you waiting for? Clock some miles for your continent in the Tribe-A-Lympic Running Challenge.