Product Spotlight: Mud Race action for the Men's Performance Half-Zip Top
Posted by Cags R under Adventure Racing on 7 February 2014 at 12:00 AM
Andy Willson was Tribesports' 244th Kickstarter backer and he's here to shed some light on how the Performance Half-Zip has been performing through the muddy obstacles for Nuclear Races!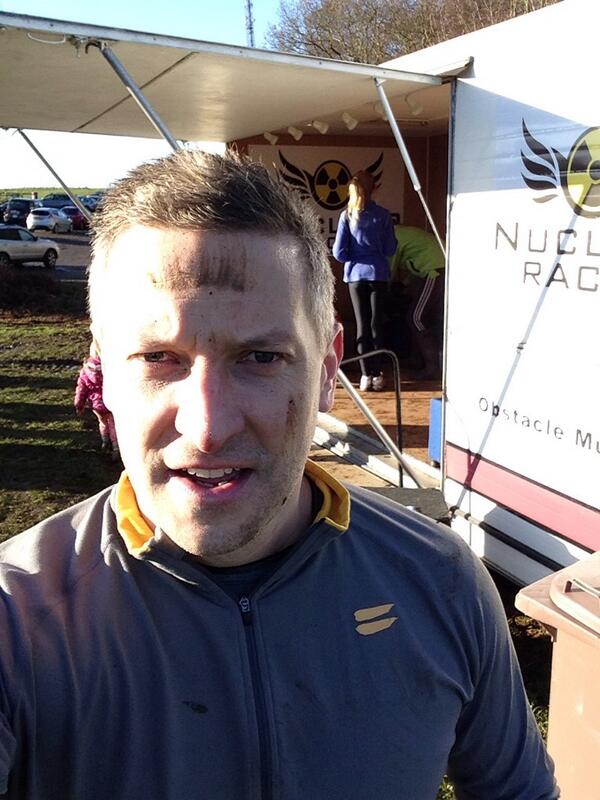 First things first, in true Tribesports fashion, I am not some successful sportsman who breaks world records and performs mean physical feats week in week out. I am just a guy who recognises the importance of exercise, who happened to see Tribesports pledge on Kickstarter and loved what was evolving. I saw a group of people who recognised that the end consumer shouldn't have to pay for endorsements, and expensive ad campaigns, yet still demand high tech clothing at reasonable prices. This isn't just a case of Tribesports removing pointless middlemen from the equation, and then selling standard run of the mill garments at cheaper prices. The amazing part of this is the thought that has gone into the design of their clothes using good quality and comfortable fabrics.
The product I am writing about is the Performance Half-Zip top (in charcoal). Now something else about me is that as I was getting a little bored with straight-forward workout routines I wanted to try something a little different. So through a mutual friend was introduced to The Nuclear Races, ultra-gritty x-country obstacle mud runs at a secret nuclear bunker in Brentwood, Essex. Clearly there is no better environment to test a new garment such as this!
So I arrive at the venue, the sun is shining, but don't be fooled, it has been raining a lot, and the temperature is only a few degrees above zero. I have a thermal baselayer (admittedly a premium brand version, not Tribesports) with the half-zip performance garment over the top. These two layers in themselves are keeping the cold out nicely. The course is made up of tire pulls, climbing walls, underground trench sections and rope climbs, so its really important that your garments are up to the job in hand. Due to the tops fitted nature it clings nicely to your body without leaving too much excess fabric to get caught as you navigate through the course. As I went round, the top did get muddy, but it remained lightweight and warm (not the same story for my fingers, but I wore gloves the second time around). 
The fabric is noticeably softer that a premium brand equivalent zip top I have, and whilst a little thicker it gives it a good quality feel and is ideal with temperatures where they currently stand in the UK (Jan/Feb). A closer look at the garment and some well thought through additions are apparent. A small zipper pocket on the side, just big enough for a car key (not advisable if you are wading through rivers). I hate having to put a car key in the small pocket in the lining of running shorts as they can tend to dig into your waist.
Problem solved! The garments length is around an inch longer than equivalent tops which help prevent it from riding up and exposing the mid-rift area when exercising (not a good look which I experienced first hand a few weeks back whilst running in a park, when a rather embarrassed fellow jogger was sporting a bare tummy on show for the whole world to see). Branding on all their garments is subtle, but clearly shows the Tribesports motif setting it aside from other brands. The effective splash of yellow regardless of the base colour also helps with its individuality. As the garments name suggests, it has a large zip enabling the wearer to easily 'put on' or remove the garment. I find this great at the end of a training session when cooling down as you can open the top up for ventilation.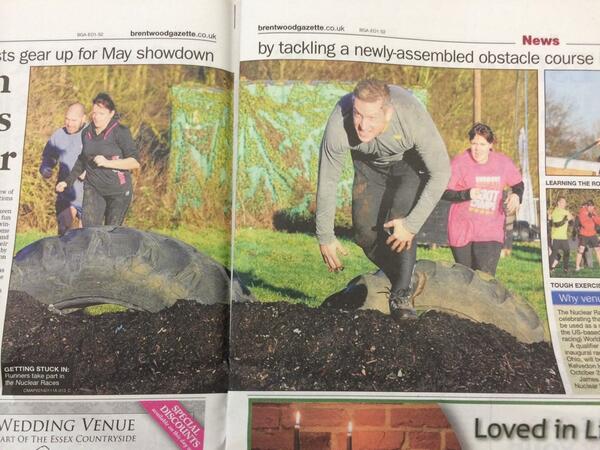 At an RRP of £32 I feel the garment is very good value for money. It has all the high tech jargon of 4-way stretch fabric and flat lock seams that mean it holds together nicely even after being washed time and time again. There is nothing more frustrating than when so-called performance tops lose their shape, and basically their 'performance' after use and subsequent washing. With this product so far it is showing none of these traits whatsoever. 
As we approach the summer and warmer temperatures, I am looking forward to trying the performance tech tees (both long and short sleeved). As they have reflectivity built in, the white top will be ideal for runs from my office in London, where being seen amongst the cyclists and cars is clearly important. And at an RRP of under £20 each are noticeably cheaper than top global sports brand equivalent.
I am over the moon with my top and tell everyone that wants to listen about Tribesports and their good quality, but competitively priced garments. I will be adding to my wardrobe in the coming months thats for sure!
What's next for Andy and his obstacle course calendar? Well, he's hitting Nuclear Races next epic, the Nuclear Blackout on March 15th:

A 5km lap race over two hours in the dark. Overground on undulating farmland, the race incorporates over 20 man-made and natural obstacles and for the first time ever the course will run through the 3 storey, 30 metre deep Kelvedon Hatch Secret Nuclear Bunker. Stairs, steps and tunnels will insure this alone is a full body workout & a test for the senses.
Dancing Ninja Stacey B, Jeconiah M and 16 othersDancing Ninja Stacey B, Jeconiah M, Neil B, Eunice Y, Amanda C, Jane H, Simone B, Steph S, Brenda D, Bob K, Amanda W, Jeffrey S, Johan L, Alison B, Darragh F, Vylisa A, Terri B and Jonathan H encouraged this.